IE Food is developing efficient solutions for hygienic food production.
Arguably the biggest challenge in food production is in reconciling hygiene standards, cost efficiency and consumer expectations. As quality leader for complex industrial buildings, IE Food develops tailor-made solutions for the food industry. With our innovative concepts, we help you to significantly reduce your operating costs and to make your entire production process more efficient. To do this, we rely on holistic logistics and hygiene planning from our experienced experts in order to be able to continue ensuring a valuable competitive advantage for you.
Milk & dairy plant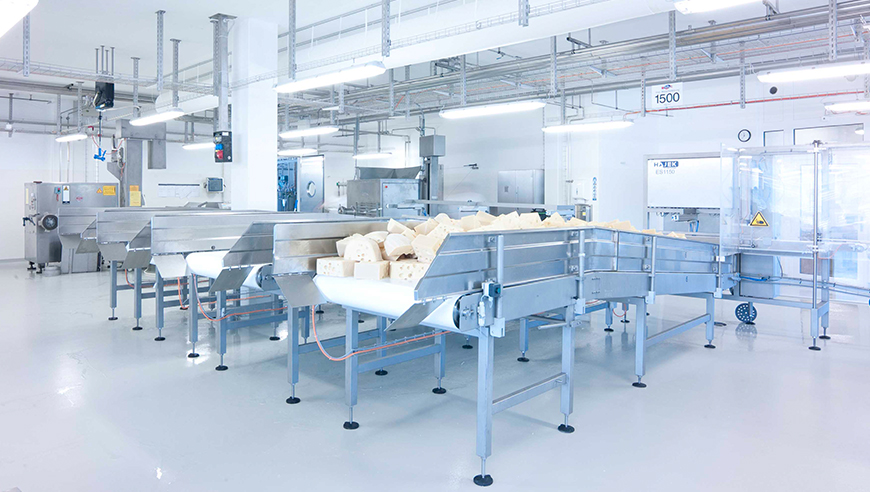 General planning and implementing a tailor-made hygiene concept.
Emmi Fondue AG is the largest Swiss processed cheese manufacturer. Synergistic potential needed to be identified for the two current sites over the course of an expansion of production. As a general management contractor, IE Food was tasked with restructuring existing buildings while still in operation and with constructing new buildings while maintaining top hygiene standards.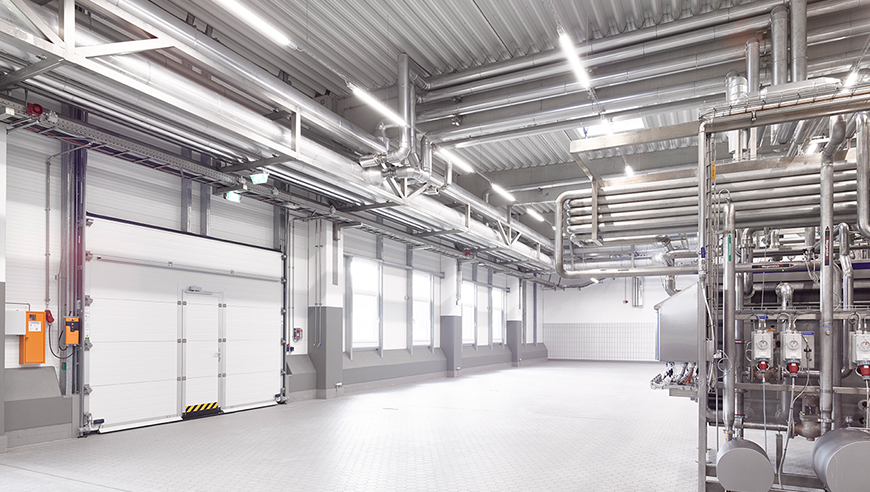 General management for the construction of a new dairy plant with a biological treatment plant.
Meiereigenossenschaft eG Viöl is among the last independent dairy plants in Schleswig-Holstein and specialises in the production of cream and skimmed milk concentrate. As the upper limits for food production had been reached at the current facility and it was not possible to expand the facility, a new facility was to be developed on the outskirts of Viöl. IE Food not only created a feasibility study for this, but also took on general planning and implementation.
Bread & baked goods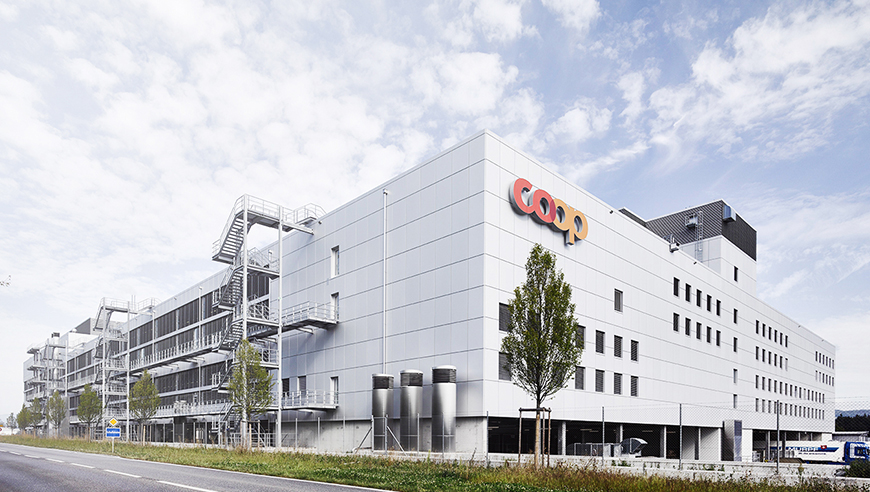 Increased economic efficiency in food production due to automated processes.
Coop is the largest bakery and confectioner in Switzerland and is setting new standards in the food industry with its logistics centre at its facility in Schafisheim. The multifunctional facility needed a new approach to achieve the food producer's ambitious production goals. As a general management contractor, IE Food was able to make the previous operational procedures even more efficient with customised logistics and process planning.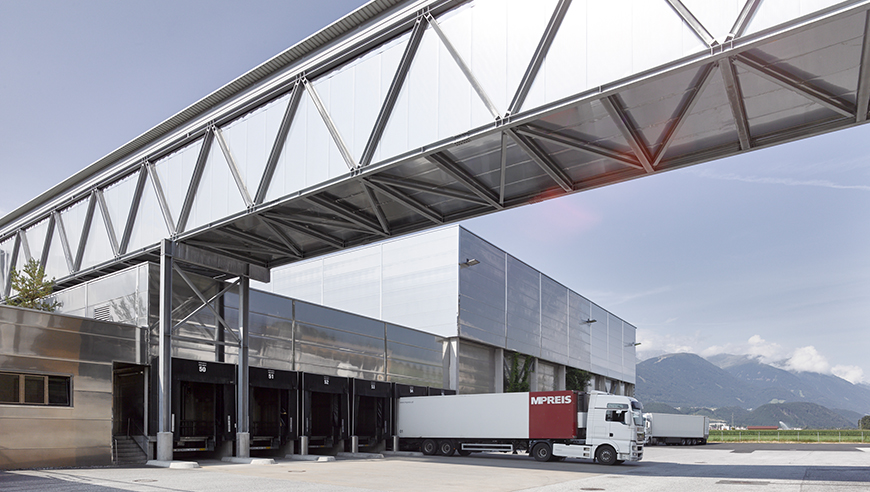 General and logistics planning for a more efficient baked goods production.
MPREIS is one of the most popular food retailers in Austria and has numerous branches throughout the country. The company has run its own production facility for meat products and baked goods in Völs since 2012. IE Food was hired as a general planner for the expansion of the deep-freeze warehouse and a logistics bridge as part of the expansion of that facility while still in operation. As a result of this, logistics processes were also optimised, and the deep-freeze warehouse was made more efficient.
Convenience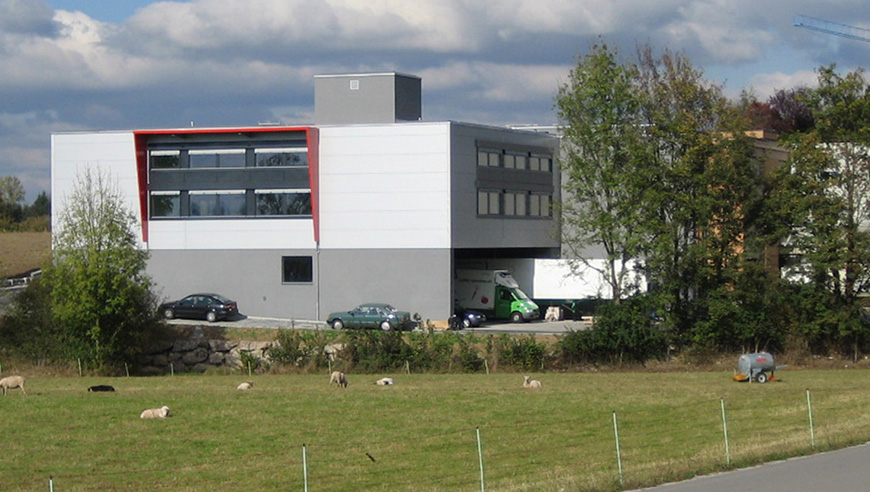 Holistic construction planning for optimal food production hygiene.
Josef Müller Gemüse AG in Hünenberg processes fruit and vegetables into high-quality convenience food. The existing industrial building hadn't complied with modern requirements for a long time, which is why general management and design and management contractor IE Food was to optimise the logistics and production processes. A new hygiene concept with a continuous cold chain was established while the facility was still in operation, and the production area was nearly doubled.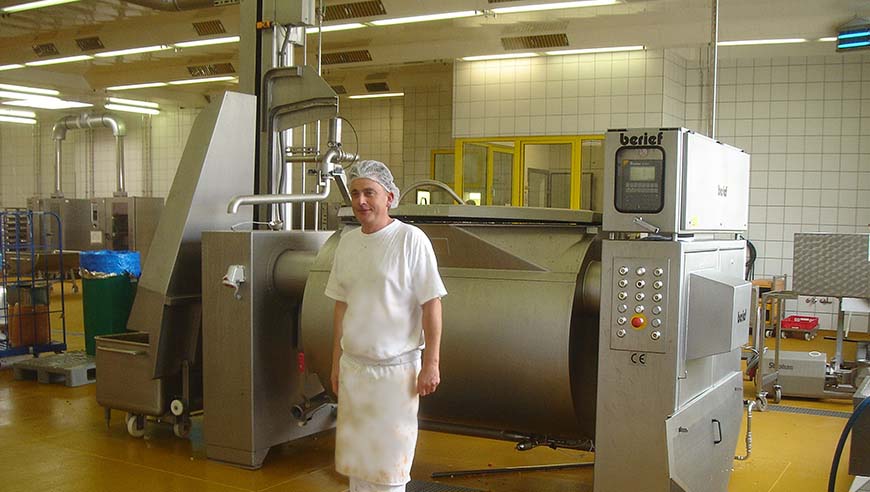 General planning for expansion with kitchen restructuring during ongoing operations.
Trend Meal AG in Lich in among the market leaders in the field of convenience ready meals. Based on increasing growth, the production building at the Wernberg-Köblitz facility were to be expanded so that the production area would be nearly doubled. As a general planner and general management contractor, IE Food developed a sustainable energy and hygiene concept, based on which we were able to increase output fivefold.
Spices & sauces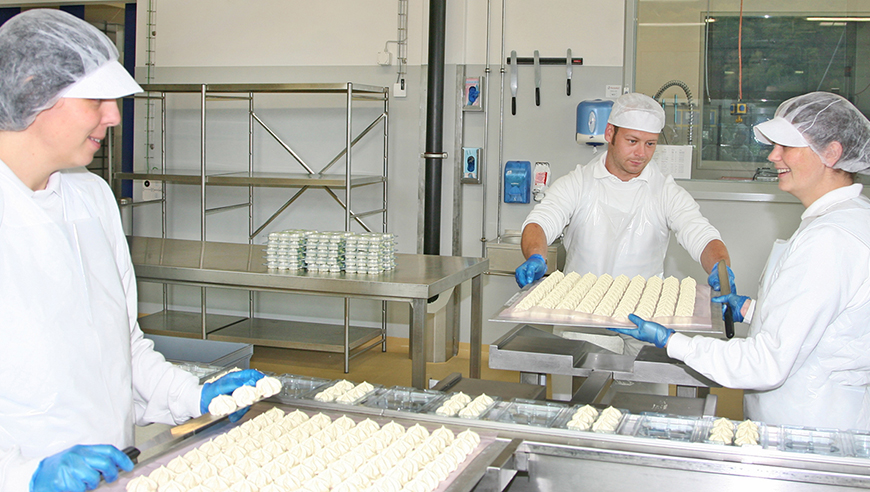 Master plan for more flexible building use and more efficient production processes.
In addition to dry products, Pacovis AG also manufactures wet products and a range of non-food products for the food industry. A planned expansion was presenting new logistical challenges for the food manufacturer. As general management contractor, IE Food implemented the construction of a second, independent industrial building. A master plan developed beforehand was implemented in stages and the operating processes were optimised with the aid of an elaborate logistics concept.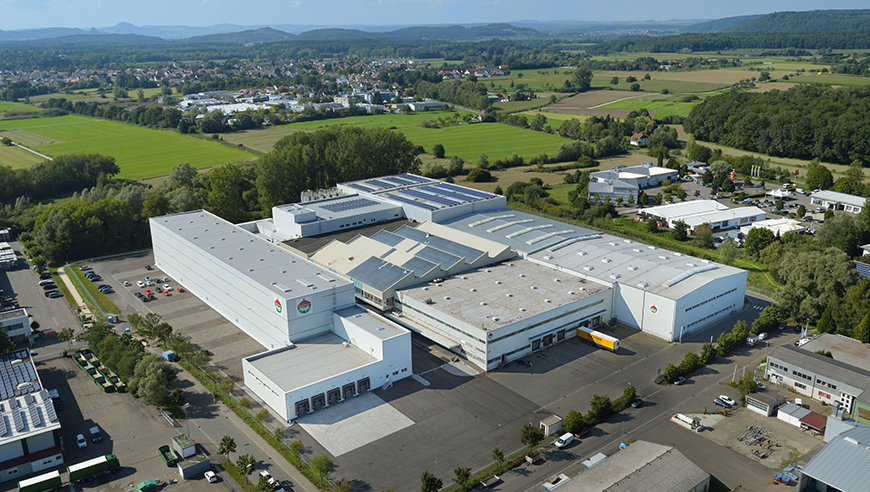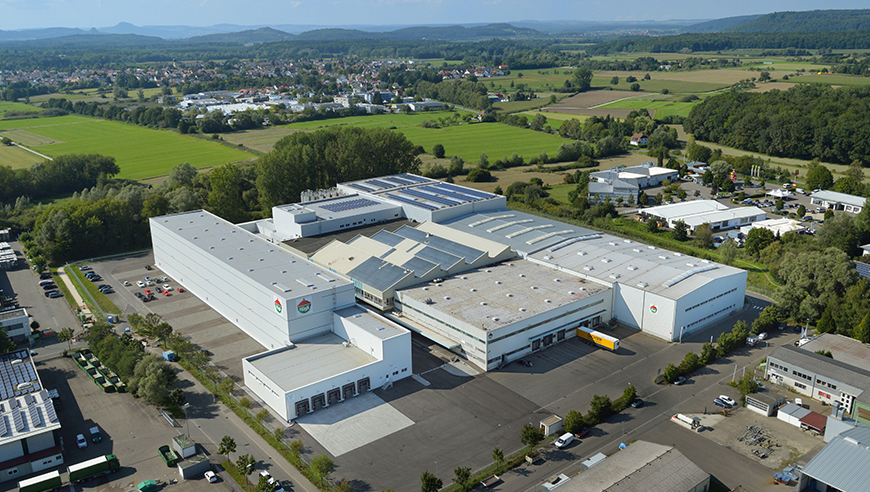 General planning and implementation of a fully-automated food production facility.
Hügli Group is part of Bell Food Group and is among the most innovative food manufacturers in the whole of Europe. The company produces high-quality finished and semi-finished products at its largest production facility in the German town of Radolfzell. As the general management contractor, IE Food took on all general planning and logistics planning for the proposed expansion of the existing industrial site for a fully-automated mixing facility with high-bay storage and box storage and for realising the building and logistics facility.
Over 40 years of industry-specific experience in the food industry.
We guarantee decisive competitive advantages in the food industry by using comprehensive operational, logistics and construction planning. Naturally, we take all the hygiene and quality standards required for food production into account. To achieve these ambitious goals, we're constantly looking for the most efficient solution together with you.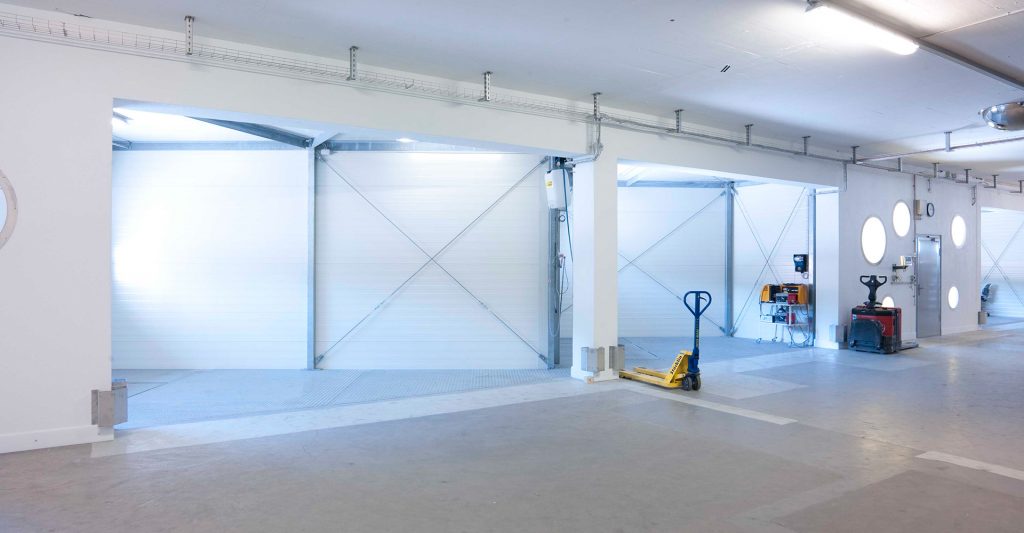 Strategic factory planning
Developing a tailor-made IE master plan
Optimising operating processes
Planning in accordance with BRC, IFS and FSSC standards
Creating hygiene concepts
Construction and operational planning in one place
Automation and digitalisation
Our industry specialists – your direct contact for IE Food.
Thanks to more than 40 years of industrial experience, the IE Food experts know their way around the food industry better than anyone. As a result, we're able to cope with both conversions and new builds and extensions for complex industrial buildings without any issues. That's because we have architects and engineers working together with hygiene and logistics experts in one team.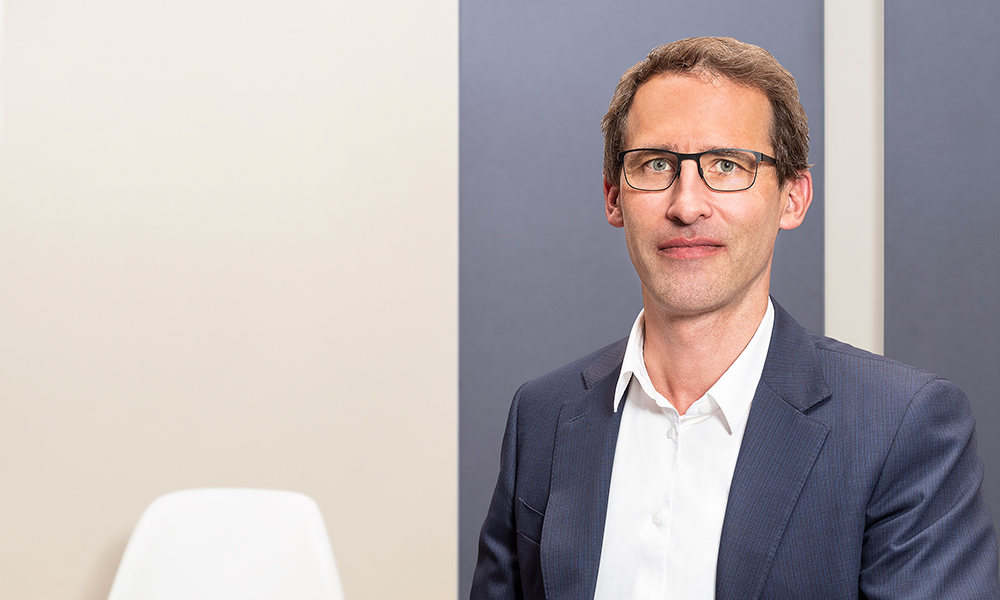 Contact
Rainer Pirkelmann
Managing Director IE Food Zürich
Telephone number
+41 44 389 86 30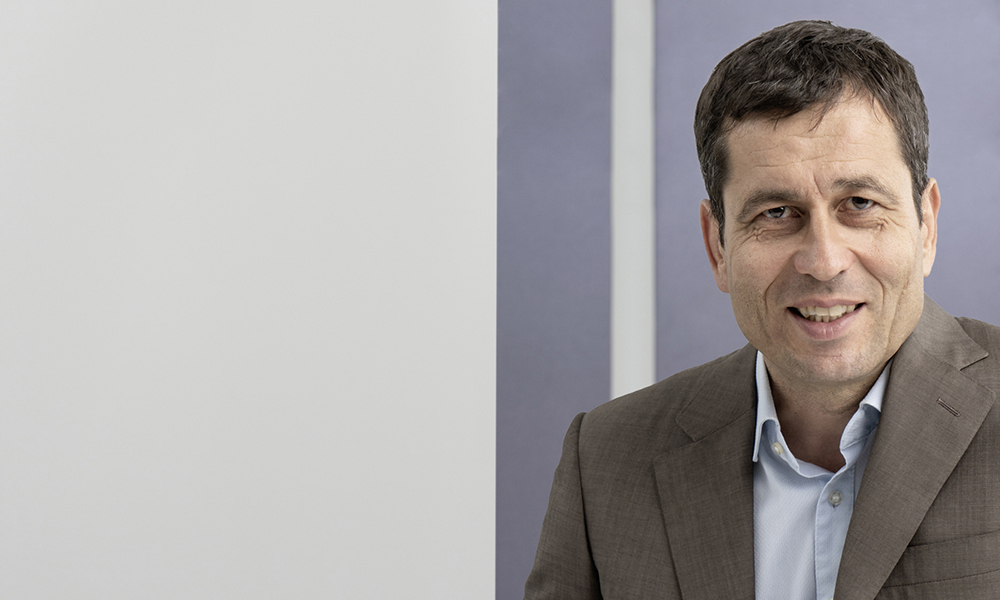 Contact
Tobias Rosenbaum
Managing Director IE Food München
Telephone number
+49 89 82 99 39 61
E-mail
t.rosenbaum@ie-group.com
Contact
Olivier Michaud
Managing Director IE Food Lausanne

Telephone number
+41 22 322 19 86

E-mail
o.michaud@ie-group.com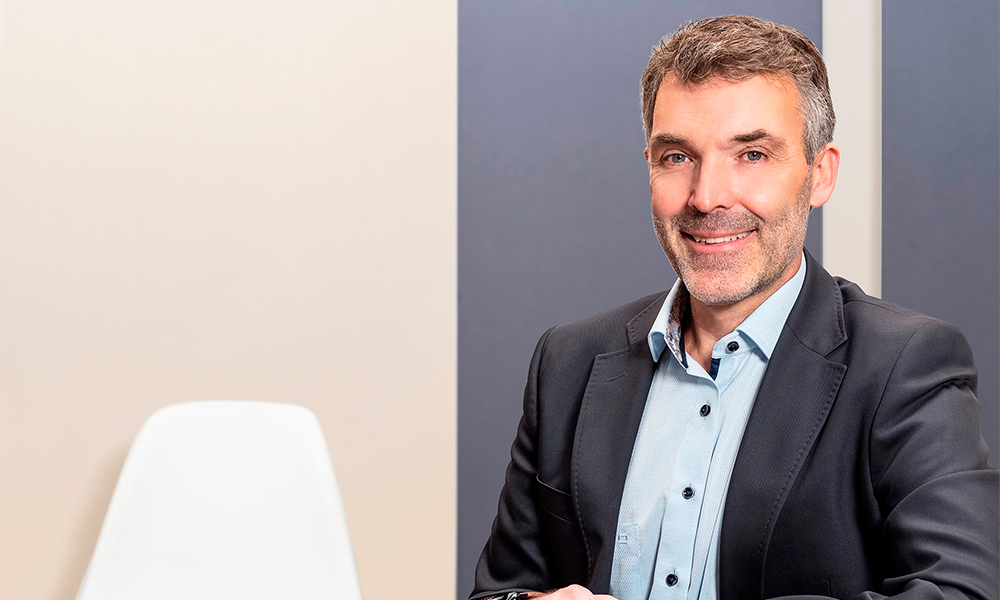 Contact
Olivier Michaud
Managing Director IE Food Lausanne
Telephone number
+41 22 322 19 86
E-mail
o.michaud@ie-group.com