IE Graphic develops holistic industrial construction solutions for publishing houses and printing plants.
In the highly-competitive printing industry with its high cost and quality requirements, IE Graphic plans and implements individual industrial buildings for which operational, logistics and construction planning are always closely interlinked. That's how we consistently holistically plan and implement each construction project inside to outside – regardless of whether it's a warehouse, a printing plant or a logistics centre. And as a result, you can count on our experts' many years of expertise.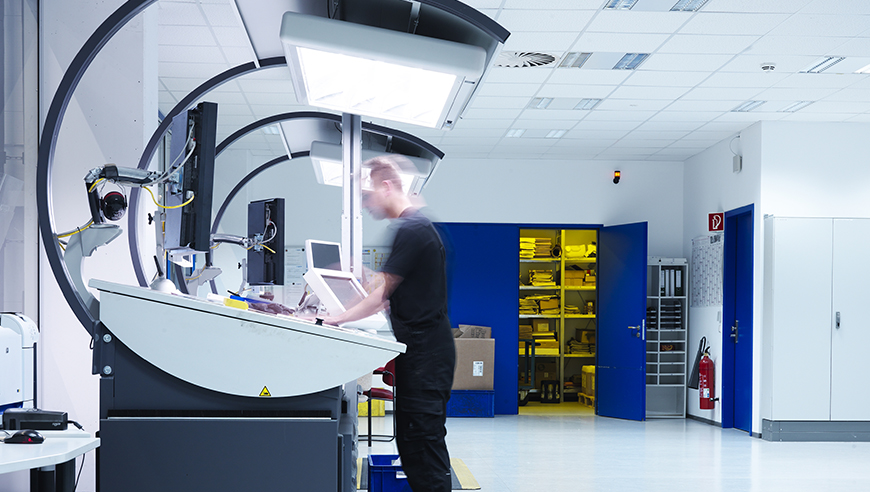 Planning and constructing a new printing centre with post distribution.
The two publishing houses – SDZ Druck & Medien in Aalen and Südwest-Presse in Ulm – planned a merger of their two printing plants. One of the most modern newspaper printing facilities in Germany arose with the printing and logistics centre (DHO), which was planned and successfully implemented by IE Graphic. Six daily newspapers are now printed at the new Crailsheim production facility.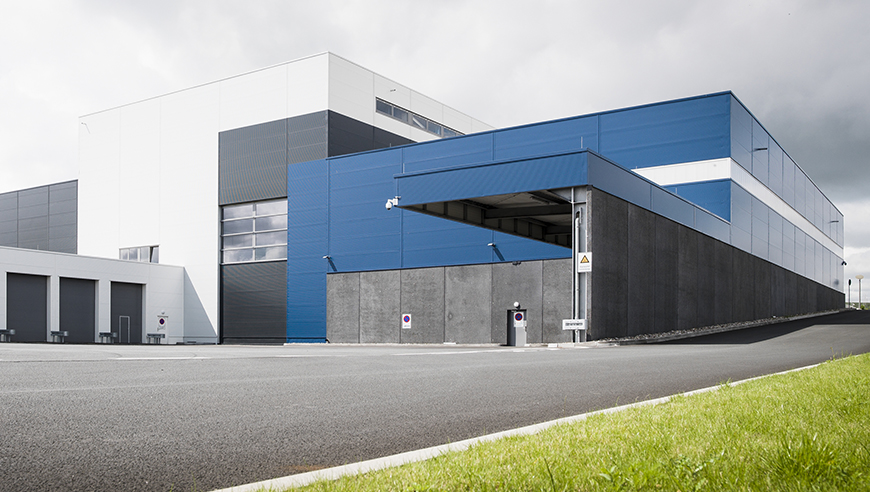 Constructing a new, functional printing plant with process-optimised newspaper production.
The Mittelrhein-Verlag required a new printing centre in Koblenz for roughly 200,000 local issues of the Rhein-Zeitung newspaper. IE Graphic took on operational and logistics planning for making production as time-saving and, above all, economically-efficient as possible. The industrial construction solution developed by our experts is a functional printing plant with an integrated media and visitor centre.

General management for constructing a new printing plant with logistics centre and administrative building.
Mittelbayerischer Verlag is among the most important regional daily newspaper publishers in Bavaria. The increasing demands of product quality, economic targets and the increased skills shortage mean that a new printing and logistics centre is required. IE Graphic took over as general management contractor for the new building in order to almost double the previous printing capacity.
Unique construction and process planning for individual success in the printing industry.
IE Graphic plans and implements individual industrial construction solutions and future-oriented construction projects in which production processes, building technology and architecture are all optimally coordinated. We factor in the strict guidelines for comprehensive quality assurance in order to satisfy the high requirements in the print and publishing industry. As a general management contractor, we capitalise on the planning skills and the expertise gained over many years in your industry.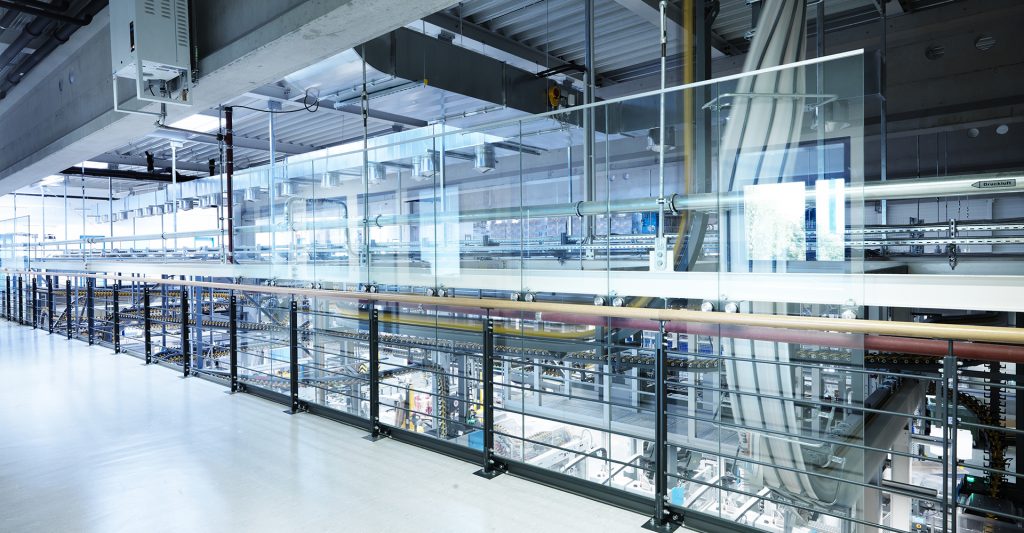 Selecting a location and developing the property
Developing a tailor-made IE master plan
Process and operational planning for the printing industry
Optimising material flow and intralogistics
Individual logistics and building structure concepts
Planning the construction of industrial buildings
Design as an expression of corporate identity
Digitalisation and automation
Consultation and 3D visualisation
Our industry specialists – your direct contact for IE Graphic.
Together with you, we plan and realise unique industrial buildings for the printing industry. Flexibly expandable industrial buildings, automated printing processes and efficient warehouse logistics: our experts have many years' worth of expertise, so they can overcome any individual challenge.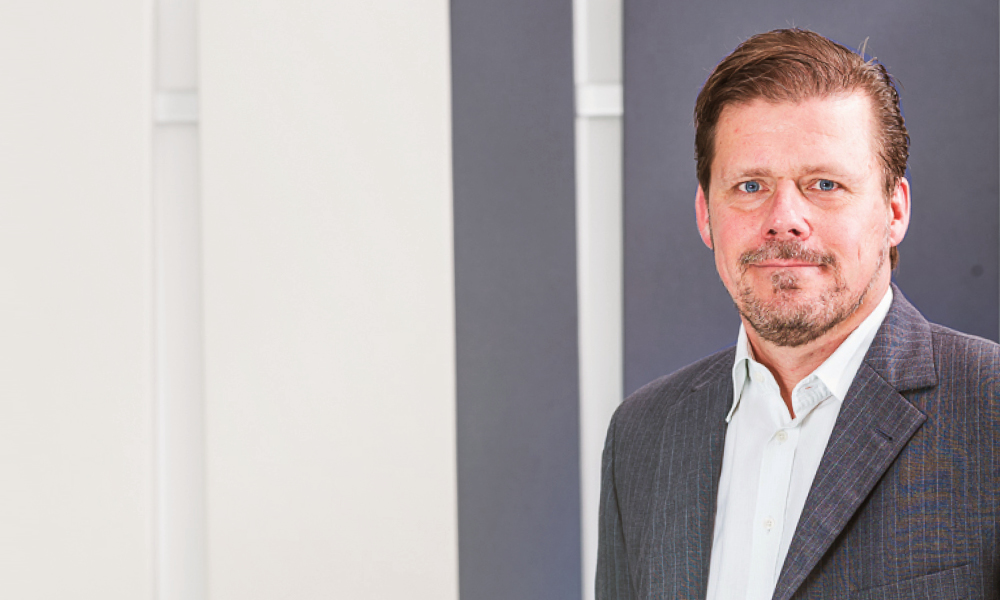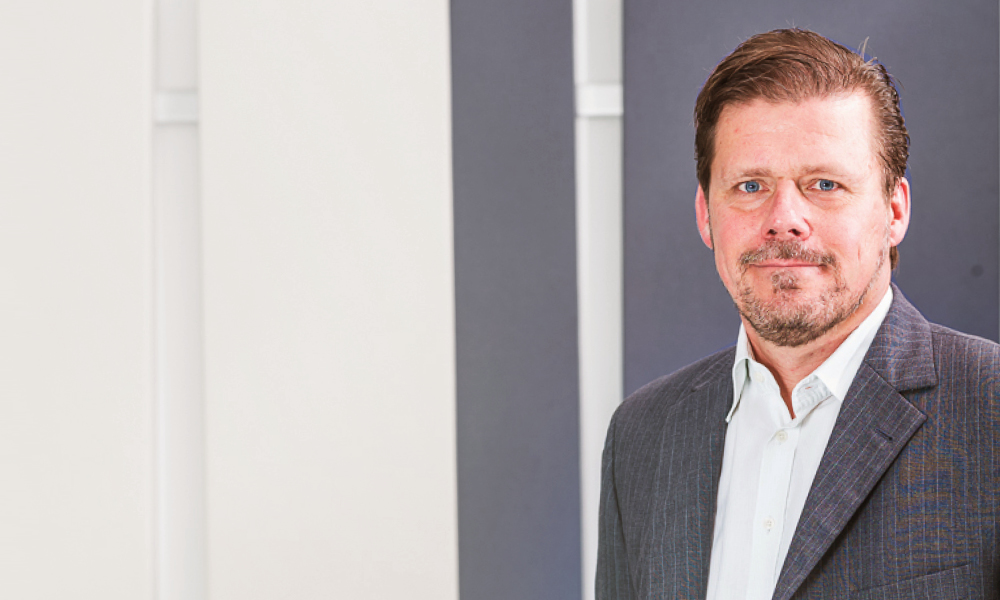 Contact
Ingo van Koll
IE Graphic Munich
Telephone number
+49 172 840 48 22
E-mail
i.vankoll@ie-group.com