With our IE master plan for future-proof industrial construction.
When planning your industrial construction project, you should capitalise on maximum flexibility. That's the only way you can prepare today's production processes for any changes tomorrow. Using our IE master plan, the IE Group experts develop future-proof solutions in which possible development potential, new corporate goals or changing basic conditions are taken into consideration from the start.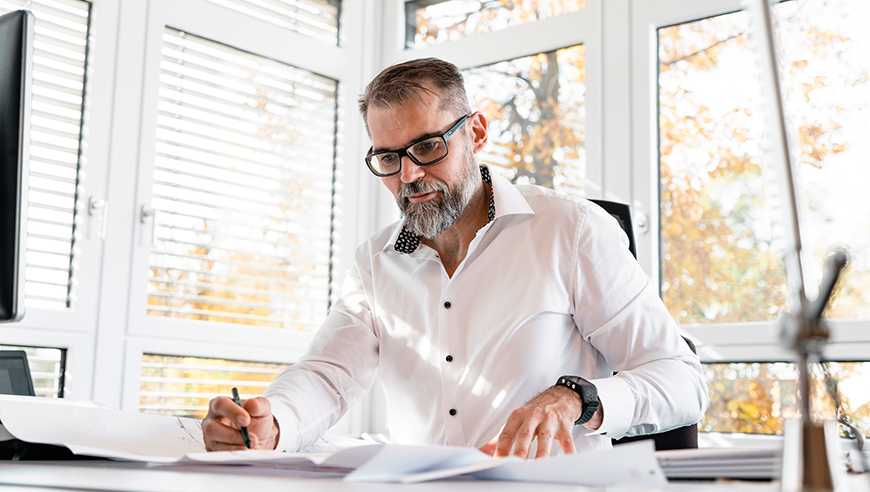 A master plan. As individual as your requirements.
If you want to build, expand or individually design a production facility, an industrial building, a warehouse or an office building, our IE master plan offers you maximum planning and investment security. That's because it doesn't just stipulate your medium-term and long-term target requirements. Potential alteration and growth scenarios are also strategically outlined.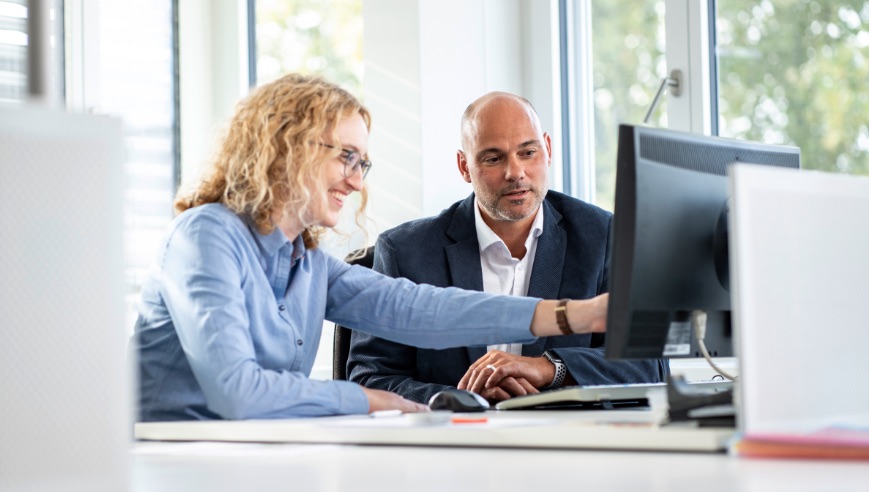 Flexible solutions for production facilities with prospects.
In order to be able to meet 100% of your individual requirements, our industry experts compare and contrast a wide variety of solutions. We then assess the economic viability of each and identify the ideal location for your industrial building. This is always done with the aim that you will be able to use a construction project planned by us for as long as possible, and that expansion will be viable in the future.
Ihr individueller Masterplan in vier Schritten.
1. Strategic corporate goals
We map out scenarios for future phases of development and growth at your company and use strategic guard rails to flexibly adjust your production and logistics infrastructure.
2. Development
We carry out a situation analysis for all operating processes, the building services or building technology and for the structural conditions. Individual solutions and staging concepts are developed based on this data. The amount of investment required for each is calculated and an economic efficiency test is carried out for each.
3. Your master plan
We're developing a strategic timetable which offers you the security and flexibility you need to be able to implement the right solution at the right location, and to be able to make adjustments to it at any time in the future.
4. Project decision
As the general management contractor, we determine further strategic approaches together with you in order to be able to successfully implement the operating and logistics concepts developed with you in advance.