IE master plan + renovation, MOWAG GmbH, Kreuzlingen.
In order to remain competitive as a manufacturer of technologically superior armoured vehicles in the future as well, MOWAG GmbH's operating processes at the production site in Kreuzlingen had to be designed in a more economic manner. IE Industrial took on the general planning of the new construction project "Plant 2000" for a new assembly factory as well as the construction planning for a multi-storey office building. In addition, it was considered necessary to streamline the logistics processes using process-oriented operation planning and to renovate existing industrial halls in such a way that operating costs can be reduced in a sustainable manner.
The challenge.
The factory premises at the Kreuzlingen site, which has grown and developed over 50 years, is divided into a north area and a south area by a busy road. In this way, various production buildings and industrial halls have arisen on both sides. Due to the structures developing in different ways, the operational and logistics processes were becoming increasingly complex and inefficient. However, the introduction of new products required a more efficient order processing system and optimised production processes.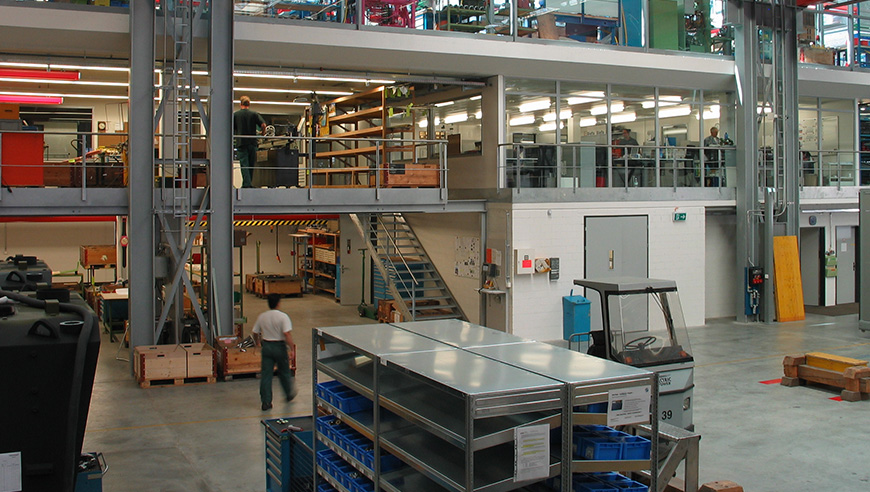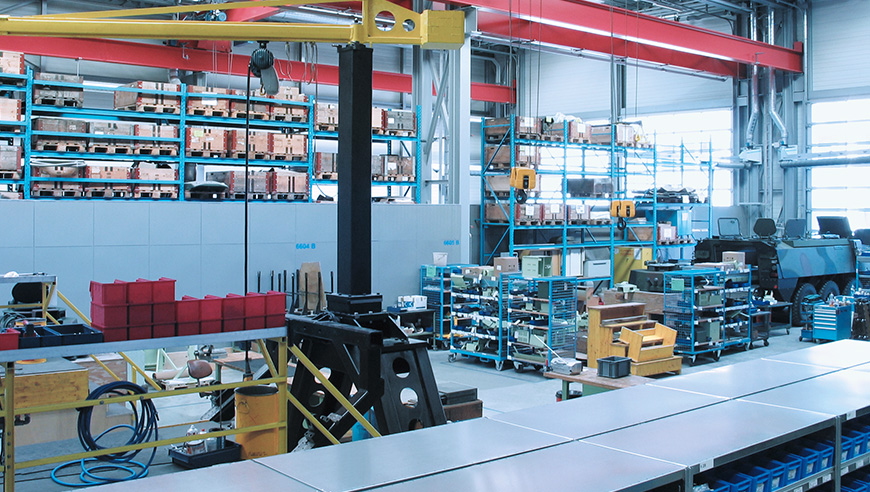 The success factors.
It was primarily the gradual approach of IE Industrial which impressed. In this way, an overview of all weak points of the company area and operating processes was drafted in various workshops, before the actual construction project. Our experts also developed a binding master plan which ensured the implementation of an industrial construction during active operations and a guarantee when it came to deadlines and costs. Thanks to the consistent construction planning and the implementation of the integral concept, the operating processes could be designed in a more efficient manner and streamlined considerably. The quality of the workplaces was also enormously improved and 30% of the overall usable area was saved.
2.5 years
from master plan to completion

Increasing efficiency
thanks to streamlining and optimising the production processes

Optimisation
of the goods and material flows

Improving
communication by consolidating development, technology and production

30%
less area use thanks to building concentration

Reducing
the planning and production times

Lowering
the production costs thanks to shorter run times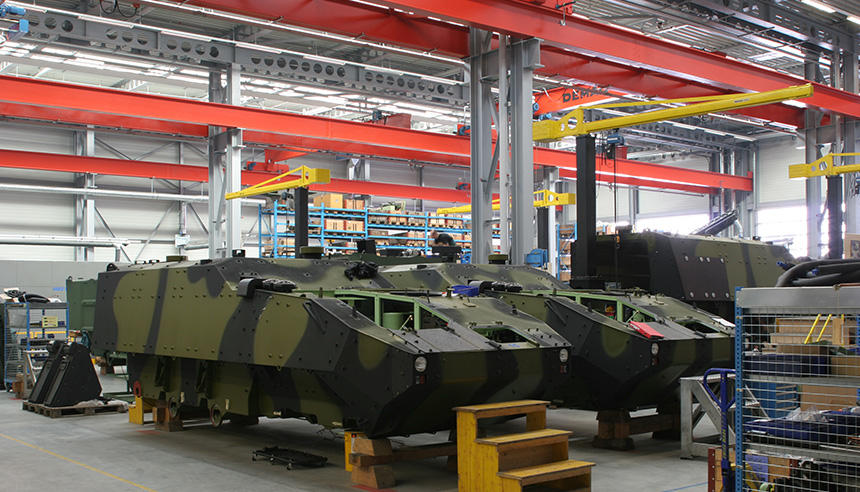 Our industry specialists – your direct contact for IE Industrial.
Contact
Thomas Rieger
Managing Director IE Industrial Zürich

Telephone number
+41 44 389 86 09

E-mail
t.rieger@ie-group.com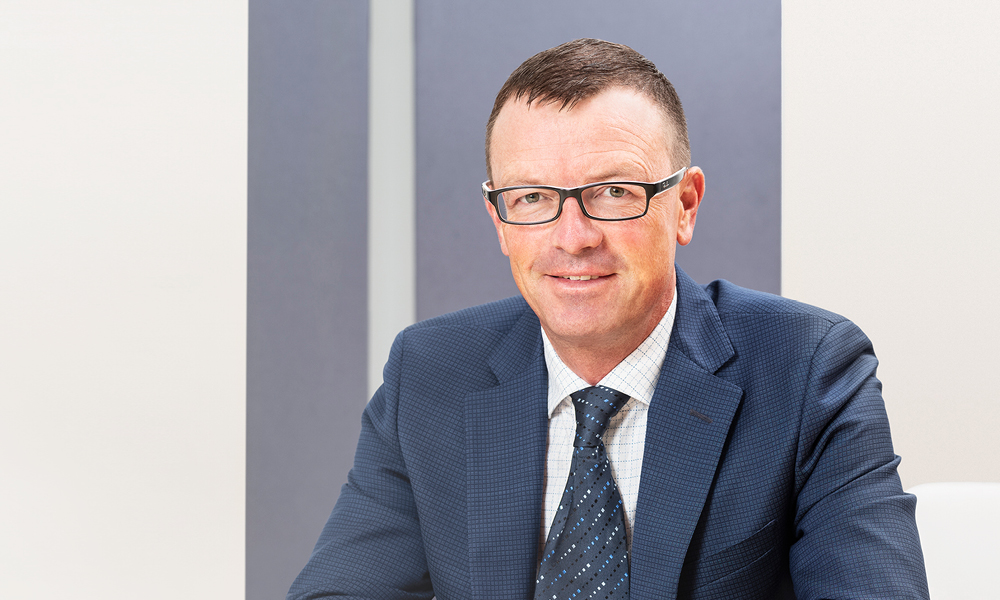 Further successful IE Industrial projects in operational and construction planning.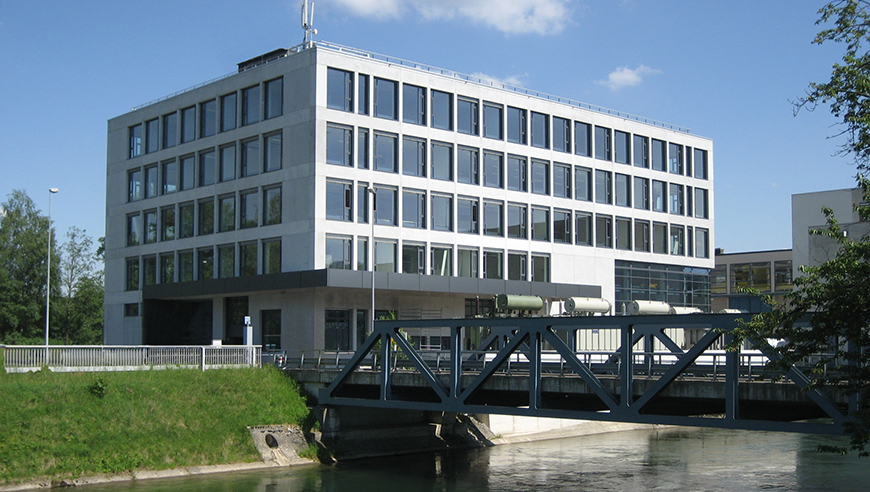 IE INDUSTRIAL
General planning for a new industrial building and process-oriented operational planning, EKZ Dietikon.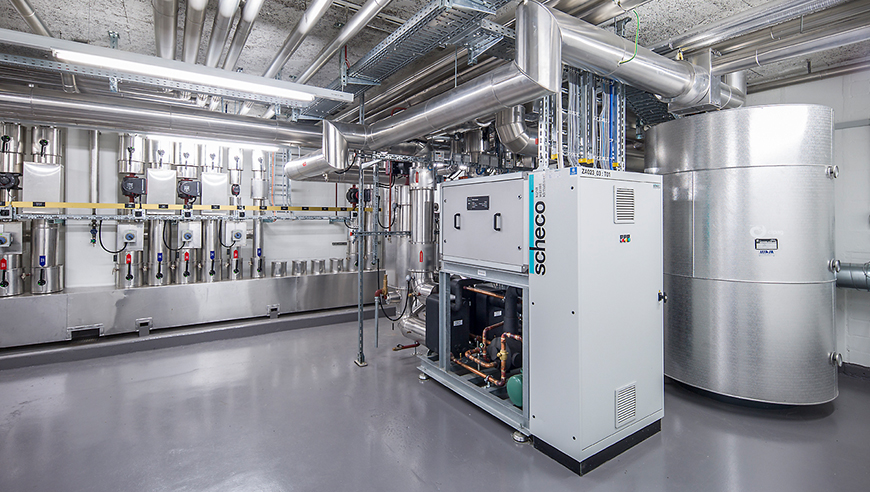 IE INDUSTRIAL
Construction planning and implementation of an expansion construction with a new energy concept, Otto Fischer AG.